SAVE THE DATE! Now in its fourth consecutive year, Europe's leading CMC-focused outsourcing event for drug product, substance and analytics professionals will take place on the 16th June 2011 at the Sohuset Conference Centre, Copenhagen.
Following the successful launch of the biologics-focused track in 2010, we are delighted to feature two first-class lecture tracks for small molecule and biologics CMC outsourcing. Confirmed speakers, at this time, include: Dr Violeta Marmon, Senior Dircetor CMC Prosidion Ltd; Dr Hans Wannman, Head of Department Chemistry and Pharmaceutics, Active Biotech AB; Dr Mary Reilly, VP of Pharmaceutical and Clinical Development, Opsana Therapeutics Ltd; Dr Alexander Zeucher, Project Manager CMC, Molecular Partners AG; and Dr Bodil Willumson, Project Manager Regulatory CMC, Genmab A/S.
There are still one or two speaker slots left so if you would like to discuss speaker participation or would like to be involved with the event launch please contact roger.green@bio2business.com or call +44 (0)7825 026966.
Look out for the official launch in December!
New for 2011, Bio2Business is combining BOS non-clinical & BOS clinical to create a single event – Biotech Outsourcing Strategies 2011. The combined event will feature 2 parallel tracks - the BOS non-clinical track and the BOS clinical track alongside a single exhibition area, showcasing expertise and capabilities from leading international contract service providers. The new format reflects delegate and sponsor feedback following this year's co-located BOS clinical & BOS non-clinical events in London.
You can find us on

Videos & Webcasts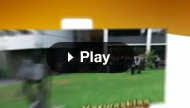 Newsletter Sponsor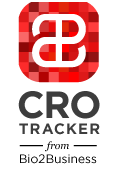 SOME POPULAR CRO TRACKER SEARCHES.
CRO Tracker is the outsourcing specific search engine developed to help virtual biotech and pharma outsourcing professionals search, identify and contact discovery, CMC and clinical development contract service providers. Biotech and pharma are invited to register and search for outsourcing partners on a complimentary basis. International contract service providers are invited to post a detailed profile and post news at no charge. Contact Bio2Business to get started.
In vitro Pharmacology + Respiratory
Please click here to access CRO Tracker to create your own searches.
BIOTECH AND PHARMA Use CRO TRACKER TO SUPPORT R&D OUTSOURING
Bio2Business is very pleased to report back the following success story using the CRO Tracker:
"As I was looking for a CRO in an area that I had not previously worked in, I consulted the CRO Tracker to ascertain which companies may be able to offer the service. By using the filters to request a Preclinical CRO in a specific disease, a company was immediately selected. Contacting the relevant personnel at the CRO was just a click of a button, and the process was complete. Identifying a suitable CRO and then contacting the correct representative took a matter of minutes rather than several hours of trawling through google hit."
- Suzanne Dilly, CEO, Tangent Reprofiling Ltd, September 2010
CRO TRACKER TIP
Currently, all users can save one search. This is particularly useful if you want to come back to a particular set of search results, or there are certain parameters you would like to search again in the future.
When you have performed a search, you should see some 'Save Options' at the bottom of your Results page. Here, you can choose to Save your Search – or if you already have a Saved Search, it will ask whether you want to save the parameters and results of this new search.
To return to the Saved Search results, you can click on the Saved Search option on the left-hand side of the screen (this only displays if you have a Saved Search!).
If you wish to re-run the search based on the same parameters, click on the Saved Search option as mentioned above, then choose the 'Update results now' option that appears at the bottom of the screen.
Contact us
For further information about our future events, or any other query, please contact Richard Collins or Roger Green by email, or call +44 (0)20 7691 3568.